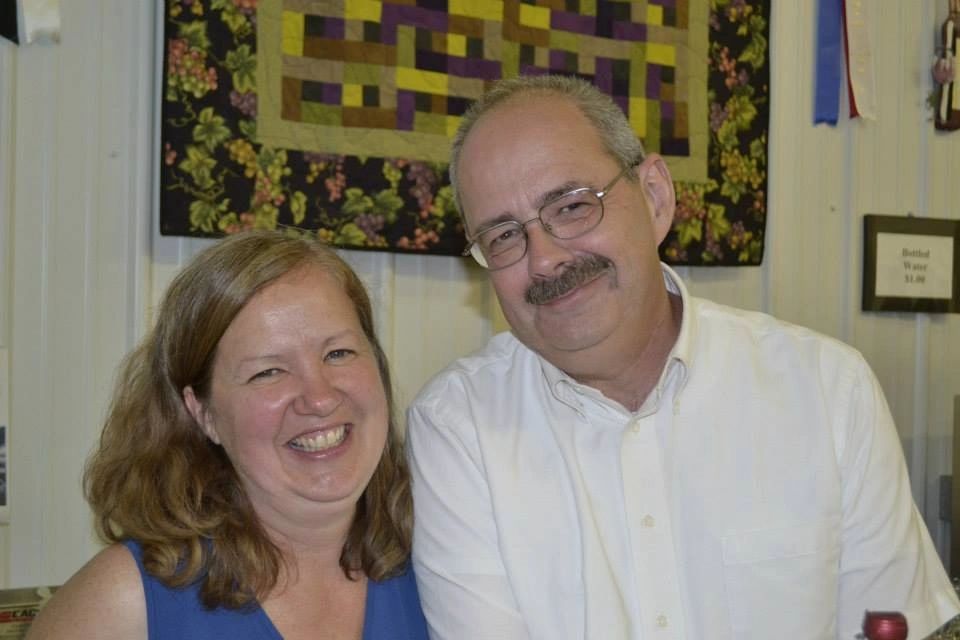 In June of 2006 Jim and Kathy Baker bought 31 acres of farmland on the banks of 18 Mile creek in Newfane. They began planting grapes, including Cabernet Franc, Cabernet Sauvignon, Merlot, Pinot Noir, Chardonnay, Riesling, Gewürztraminer and Bleaufrankish as well as a few more exotic grapes as Saperavi and Turan. There is a movement toward quality wine in the Niagara Lake Plain region, and more and more better classic styled wines are emerging from that region. Chateau Niagara has been a part of that movement for some time.
Recently I had several email exchanges with Jim, and I agreed to taste some of his wines. I was pleasantly surprised. He sent me three dry reds, and I couldn't have been more pleased.
The first wine I'll write about was the Chateau Niagara Bulls Blood 2016. For many years this has been one of the flagship wines of the winery. And they make a very good version of this wine. According to my friend Lenn Thompson, "Bull's Blood, or Egri Bikavér most commonly in Hungarian, is the most famous red wine in Hungary. This blend is controlled by the government and must contain at least three of thirteen grape varietals. This list contains the three used by Chateau Niagara: cabernet franc, Blaufränkisch, and Turan."
As promised in their tasting notes, cherry and smoke definitely come through. There are hints of violets, as well as tomato and vanilla. Lovely fruit up front, some nice acidity, and good long lasting flavor. Very nice.
The Chateau Niagara Cabernet Franc 2016 was a big step up. I am not usually a cabernet franc fanatic. Like the French, I'd rather see a Loire-ish version or use it as a blender. But Jim and his group have done an excellent job of turning in a big cabernet franc with lots of cherry, bright and dark cherry, with notes of cut grass and plenty of graphite and vanilla. Plum and cassis also come across. Nice acidity and solid tannins give the wine good structure. This was a nicely layered wine, with nice complexity. A very, very good wine. Impressive.
My absolute favorite was the Chateau Niagara Saperavi 2016. What is Saperavi? You're not alone. Most people have never heard of it. According to wikipedia, Saperavi is "teinturier-type grape variety native to Georgia (country), where it is used to make many of the region's most well-known wines." The grape is grown in the Niagara and Finger Lakes regions of New York State...It is known to have been in production since 1886. Saperavi grapes produce very deep red wines that are suitable for extended aging." It is a winter hardy variety, and makes a dark, impressive wine.
This Saperavi was among the best I have ever had. It was big, dark, and inky like a Zinfandel. It had dark red stewed fruits, plums, cherries, dark raspberries, bramble berry, and cassis. A big up front wave of fruit. There was a nice mid-taste pause. And then there was a very nice finish with acidity, oak, vanilla, and mocha and a nice dry finish. There were layers in every sip. There was again a very nice structure and balance and complexity that one looks for in any red wine, no matter the region or country. This was an excellent wine, worthy of a big steak or a good chop, or complex French or Italian dishes. Fantastic!!!!!!!
Jim and Kathy are making some wonderful wines at Chateau Niagara! A lovely surprise!
p.s. thanks Lenn Thompson for shot of winery above.