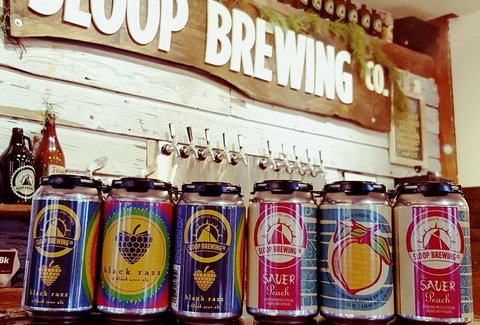 Holy Hell! There's a lot going on in the beer business in the Hudson Valley!
Here's a quick recap for those of you who having been keeping score. Singlecut bought Shmaltz Brewery's production facility in Colonie in a bid to keep up production with their beer's popularity. Shmaltz will go back to contract brewing.
And Sloop Brewing, who moved to Elizaville, NY in Columbia County, not that long ago, it headed for expansion in an old complex formerly owned by IBM in Fishkill, Dutchess County.
With the explosion of craft beer n the Hudson Valley, local government, chambers of commerce, and local banks and politicians are all playing their part in wooing companies from one place to another. As the agritourism/craft beverage tourism and production explodes, counties are vying for the hottest brands, helping to find financing, space, and deals to lure the hottest producers.
admittedly, I meant to write about this activity months ago. These stories are old already to the local industry. But with more breweries, distilleries, and wineries planning to open in the region, and the aggressive growth of the sector continuing, the Hudson Valley is seemingly a hot ticket. There's probably a lot more to come, especially in the volatile beer industry as well as in the distilling business. Many of the big fish in the liquor business are looking for burgeoning craft distilleries to swallow up or to partner with. Executives from many of the major distributors have been coming the valley looking to make deals for brands and facilities.
Sloop
Shmaltz/Singlecut