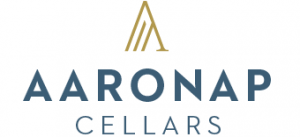 At Eastern Wineries Exposition 2017 I had the opportunity to taste Aaronap Cellars wines for the first time. I must confess I had not heard of them before, so I didn't know what to expect. But I always love trying new things. Indeed, it was an impressive introduction!
According to their website:
Aaronap Cellars is a micro-winery located in Westford, MA. We focus on producing small volume, innovative, artisanal wines from the best vineyards and orchards in New England and beyond. Today's wine is a result of centuries of trial and experimentation in the vineyards and wineries of Europe. Where else is that history of experimentation best continued but Massachusetts, with its own history of innovation since the first days at Plymouth Rock?
Winemaker Noel Powell seeks to combine his passions for art and history, a scientific background, and his knowledge of traditional winemaking methods to produce unique wines not found elsewhere in Massachusetts. After an introduction to wine while living in Southern California, Noel honed his winemaking talents during years of award-winning home winemaking and enology studies at the University of California-Davis. In 2011, Noel established Aaronap Cellars in order to share his unique wines with a larger audience.
The first wine I tried was the Aaronap Stone Wall White 2015.Itis a most refreshing dry white wine, made with real finesse. This white is an homage to the Northeast's rugged glacial past, showcasing a mineral backbone to this crisp dry white wine. As advertised, pineapple, rhubarb, and tropical fruits come through, with a lovely floral touch.
The fruit is Finger Lakes, but Aaronap is happy to share every detail, unlike other wineries, so I am happy to provide. This blend of 95% Seyval Blanc and 5% Riesling is from Randall-Standish Vineyards, Canandaigua, NY & Salt Creek Vineyard, Dartmouth, MA
According to the winery, the 2015 Stonewall White, Massachusetts
Reisling grapes from Salt Creek Vineyards, Darmouth, MA were hand picked on October 4, 2015 and whole-cluster pressed. The juice was cold settled, racked, and innoculated with Maurivin B yeast. Seyval blanc grapes were hand picked on October 11, 2015. After destemming, the juice was kept in contact with the skins for 1.5 hr, bladder pressed, and cold settled overnight. The clarified juice was combined with the reisling must and innoculated with Maurivin B. Fermentation temperatures were maintained below 60°F during the 14 day fermentation. Malolactic fermentation was prevented by addition of SO2 while aging in stainless steel. After 5 months, the wine was filtered to 0.45 microns and bottled.
Aaronapp Revolution Road Red 2015 in named for a bit of history. On April 19, 1775, the Westford Militia marched to face the British army at the Battle of Concord. Along the road to revolution, those brave patriots passed the property that would eventually become the home of Aaronap Cellars more than 200 years later. This red is made from grapes grown along the shores of Narragansett Bay in Rhode Island. $2 from the sale of every bottle is donated to the Westford Historical Society. This was a bold, solid, dry red. A very strong candidate for house red for anytime of year. A great food wine, bound to impress friends an family whether it's pasta, pizza, burgers, or roast pork. It won a Gold Medal, 2015 Big E Wine Competition (2013 Vintage).
Raspberry, red cassis, plum, and black pepper all come through as advertised. Big lush fruit is balanced with tannins and a great flavorful finish that lasts nicely.
This blend of 77% Cabernet franc and 23% Petite Verdot was grown as Bond-Stowers Vineyard, Tiverton, Rhode Island. The wine was 12 months in 2 year old French oak barrels. Bottled aged for an additional 6 months.
We are extraordinarily fortunate to have located the very special Bond-Stowers Vineyard in Rhode Island along the shores of Narragansett Bay. Specially selected Pomerol clones of merlot and cabernet franc are farmed as organically as possible and thrive in this unique maritime micro-climate mere yards from the ocean waters. The harsh 2014-2015 winter severely stunted the growth of the merlot vines, which produced no fruit while it recovered. In contrast, the cabernet franc exploded with fruit, which were hand-harvested on October 24 at 21 brix. After crushing, French oak chips were added to the must and fermentation commenced with GRE yeast. Following pressing, malolactic fermentation was done in stainless steel and then the wine was aged in a 2 year old French oak barrel for 12 months. A small portion of petite verdot was added to replace the earthy fruitness normally provided by the merlot. The wine was bottled aged for an additional 6 months before release on Patriot's Day, 2017
Aaronap Cellars is new to the Massachusetts wine scene, but is off to an impressive, impressive start.Noel Powell certainly seems to know what he's doing. I can't wait to visit. But in the meantime, these two wines are worth catching up with!