It is New Hampshire wine week, and I thought I would chime in, with a few of my favorites...that I have reviewed in the past. There's a lot of great wines being made in New Hampshire, as well as ciders, and much more. My list isn't as extensive as I'd like it to be. I need to travel the region a little more intensively, than I have recently. So many new businesses and artisans. A very exciting period in the state's history. A great time to be drinking in New Hampshire!
p.s. threw in a few distilled products as well!
Hermit Woods is my new exciting favorite in New England! Their Petite Blue is one of the best red wines in New England (and it's made from blueberries!). And their Deep Blue dessert wine is a massive treat. These folks are talented!
LaBelle winery is one of the largest and most successful in the region. Their Raspberry Dessert wine is among the best raspberry wines I've ever had! Makes for great sipping, and super Kir Royales.
In my opinion, Farnum Hill is the First Growth equivalent of cider in the world! It's the absolute best! From easy summer sippers, to some of the best ciders ever made, this is artisanal cider at it's best!
Peter Oldak is the father of modern winemaking in New Hampshire. He wasn't the first (that I know of) but he made it a burgeoning industry in the state. He organized and promoted. He's the kind of guy every region needs. In the meantime, he makes some great quality wines...for a long time now. I love his Seyval Blanc, his Vignoles, and his Marechal Foch.
Flag Hill is among the most ubiquitous labels in New Hampshire, and is seemingly the grandaddy of New Hampshire wine. I love their Cayuga white, a great, bright, easy drinking wine. Their apple cranberry sounds like a cheesey fruit cocktail - but I guarantee you, it's an absolute crowd pleaser - a fantastic surprise. And their Cyder is excellent (I know, it says Vermont - but it's made in NH - don;t be a hater).
Fulchino is a wonderful little producer of Italian varietals. But this 603 label, made from local and estate grapes, is a wonderful Italian-styled table wine.
Zorvina Bacca Z is a solid, solid table wine. Enjoy!
The Silver Mountain Raspberry Apple wine is another big surprise. There's enough tartness to keep is honest and refreshing.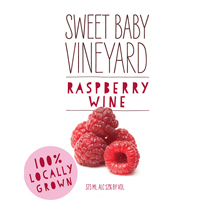 I like everything about Sweet Baby Vineyard except that they are hard to get a hold of. I need to get there! But I love what they are about. They give back, their local, and they make some terrific fruit wines. Amazing!
Clark & Chesterfield is one of the best liquor producers in the north east. Check 'em out. This bourbon, and their single malt whiskey are both exceptional.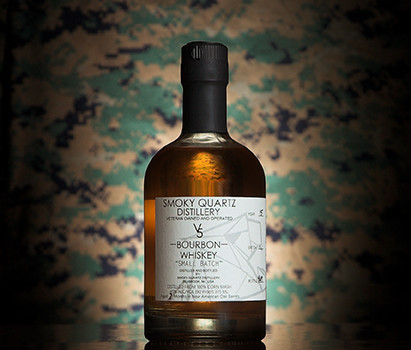 The Smoky Quartz Single Malt Whiskey and the V5 Bourbon Whiskey are both impressive from this small boutique distillery. Another small distillery that ranks among the bet in the northeast.
Flag Hill is also distilling some wonderful things. I made a wonderful cocktail with their spice rum, but their bourbon is extremely tasty and can stand up to ice. A lovely dram.
Kingfish Rum Gold is one of the better aged rums in New England. Discover the beauty of local aged rum!