There is a rebirth going on in Greene County, New York. It is the rebirth of Windham Vineyards in Ashland, NY! It's the story of Doug Estadt and his wife and the rebuilding of a brand and a vineyard and a winery. And it's very, very exciting!
Windham Vineyards was founded by James Batemen and his wife Valerie in 2002 near the popular ski resort of the same name in Greene County, New York. A little while ago James became the National Sales Manager at Flextank, and the Batemans eventually sold their vineyard.
The new owner is Doug Estadt and his wife. Estadt is a larger than life character. A former college linebacker, who played in California, Doug is a big dude. And there's not a friendlier or more out going fellow. He's a hale and hardy type. And obviously a lot smarter than me!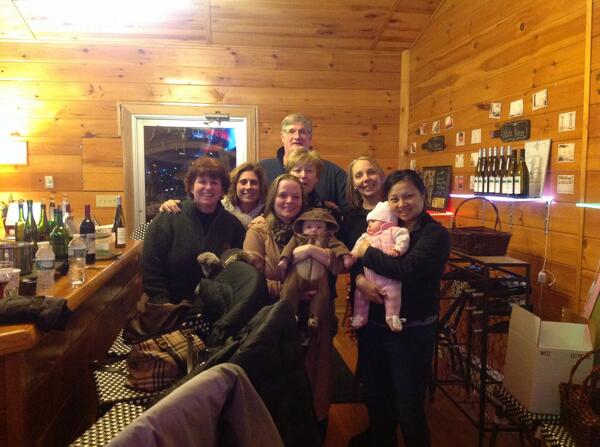 Estadt is a successful Wall Streeter, who founded Wall Street Webcasting in 2001. He sold that business in 2012. Estadt is a well-regarded investor whose counsel is often sought. He has been a guest on MSN and other business media outlets. He is currently Founder /Managing General Partner of Pennwall Capital, a private investment firm.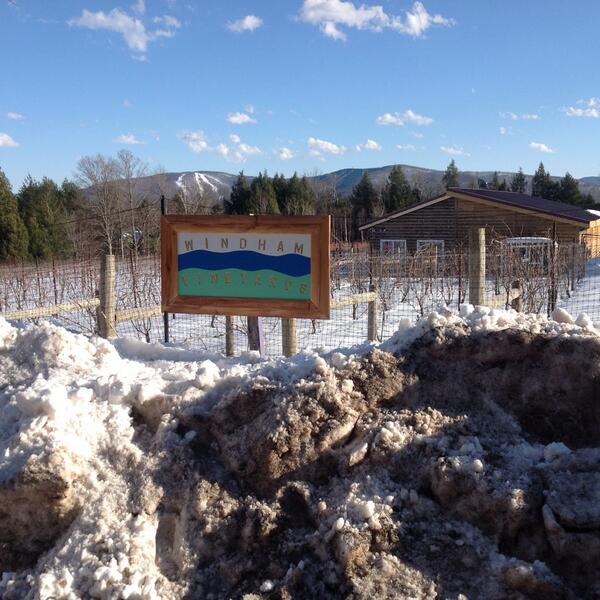 The winery had been closed in the absence of the Batemans, but is now opened again! The tasting room is now reopened Monday - Sunday 1-7ish. Estadt has come up with a new logo, and a new vineyard sign has been erected. The jovial Estadt will welcome you to the revamped tasting room, now complete with a large screen television. These efforts have already paid off handsomely, with skiers this winter dropping by aplenty. It's a great thing for the Hudson Valley wine scene and for wine lovers in general!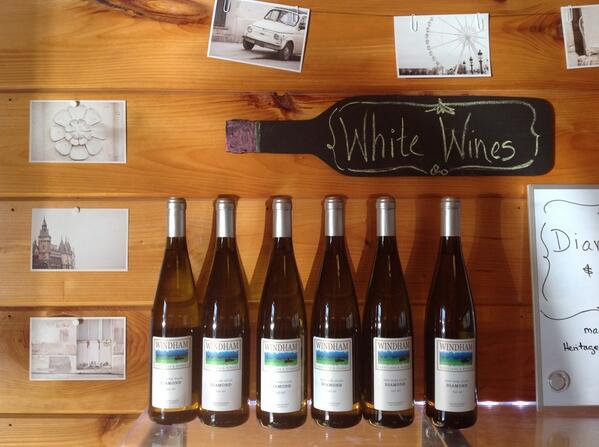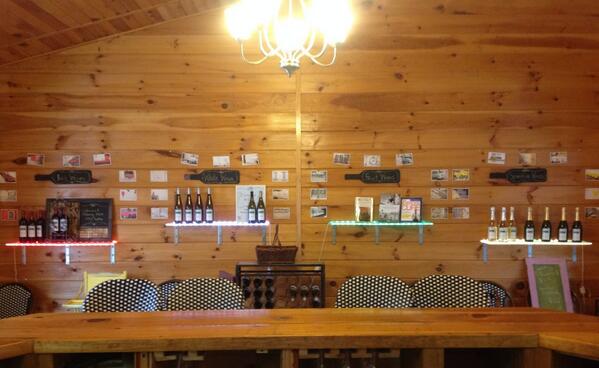 Estadt has completely reworked his vineyard, bringing it back to life, improving the grounds, adding outbuildings, creating new additions to the building, and installing all new equipment - tanks, presses, bottling machinery, and everything else. They even built a new septic system. You've gotta have a lot of respect for Doug. Sometimes it's harder to revive or restart an older winery than it is to start a new one. Regardless, it takes immense hours of time and commitment!

Windham Vineyards produces small batches of hand-crafted fine wines. New labels and a new line up are now available, including Cabernet Franc, Riesling, and Diamond. He' also looking to add three or four sparkling wines soon, and hopes to offer about a dozen wines in the future.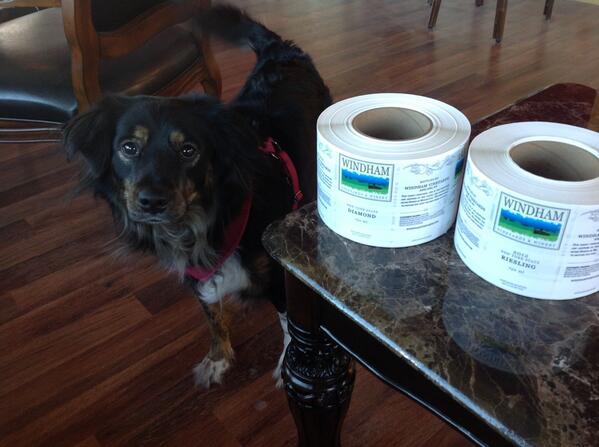 Doug has also been traveling through out the valley and the state, attending seminars, workshops, tasting at the various wineries, learning the best practices of vineyard management and winery production, and in general finding and making friends in the valley and the state in order to make the best wine possible. He's committed to quality and consistency.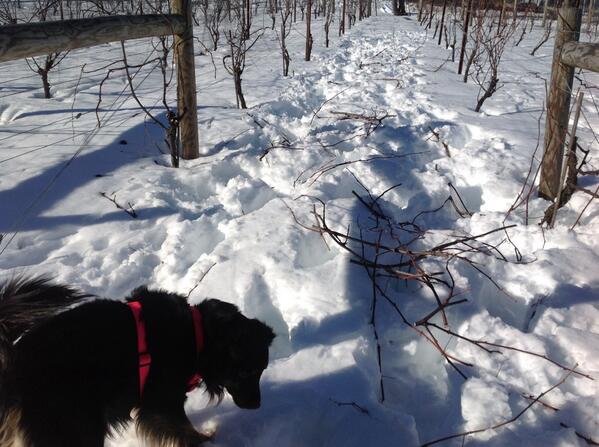 Estadt's enthusiasm is infectious, and the early results are incredibly positive. Doug posts regularly onhttps://www.rebelmouse.com/windhamvaw/ recently taking pictures of his early season pruning just this past February 22, 2014, when he posted a photo of his dog, Pijou, who kept him company while he was pruning in an easy foot or so of snow.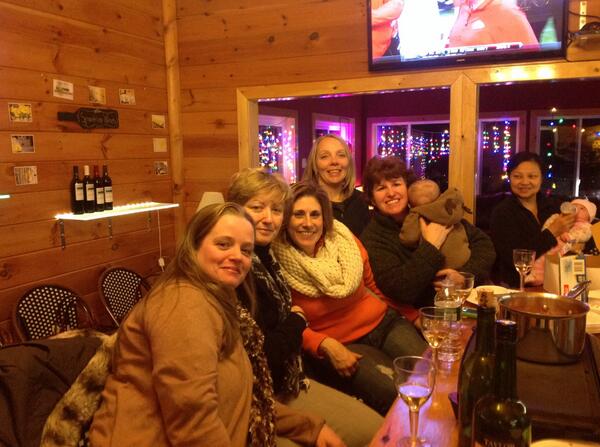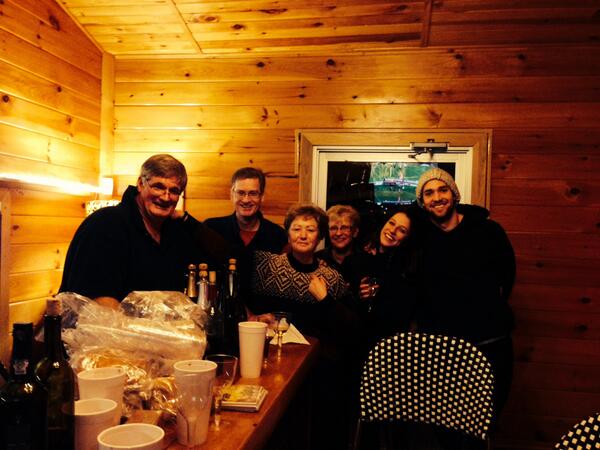 Windham Vineyards is a picture perfect mountaintop vineyard and micro-winery open year round, which incorporates the outdoor vineyard deck bar with views of their large vineyard. Along with other tasting room renovations, this winery is a great place to visit, especially during the ski season or any time of year!
Area residents can now find Windham Vineyards wines in all the towns near the winery. Check our Doug's page for posts on participating retailers. Head on over to see them at the tasting room and deck bar this spring, summer, and fall! We're expecting big things from Doug! A great addition to the Hudson Valley!
Windham Vineyards
11 Mount View Estates Road
Windham NY 12496
518-734-5214